Super Scholars
-
in their own words
"In the same way that I  have exceeded my own mother's education and dreams, I hope that if I have a daughter, I will also be able to give her a strong foundation to exceed her own achievements."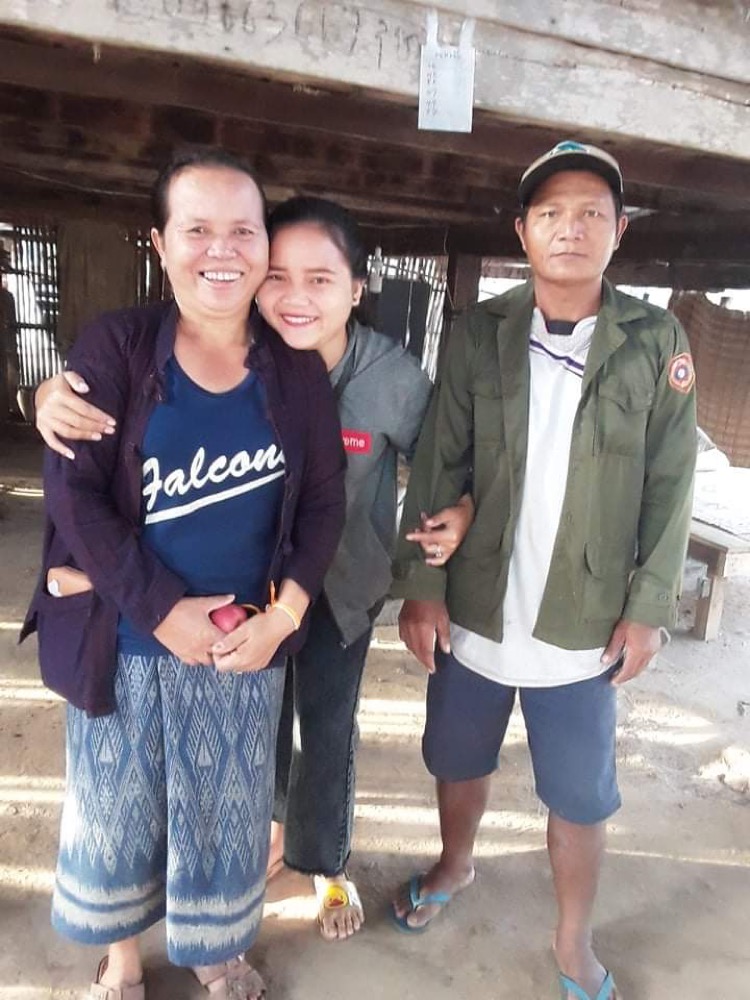 Baisy  is a wonderful example of how education is building capacity in the lives of rural  Laos. Growing up in a family where it was uncommon for girls to attend school, Baisy has broken the norm for not only her family but for many girls in her village of NaNokKhian. So often, the path for young women is marriage and motherhood, or even urban migration. 
Through sheer determination and tenacity, Baisy successfully completed her secondary education and embarked on tertiary studies. 
With a quirky smile and a lust for learning it was no surprise that Baisy would gain a John Schiller scholarship to study  Rural Economic Development (International) at university. Throughout her 12 years  in the Lotus program, she has shown all the qualities of a 'Lotus girl': resilience, strength, determination and a willingness for personal growth that would lead to positive change.
Baisy shares the following thoughts: "If I could tell my younger Lotus 'Little Sister'  anything, it would be that she shouldn't take this opportunity 'education' for granted. Girls in my village don't all  have the chance to study because of  lack of money or family situations; having to work in Thailand. Lotus girls are  quite lucky and Lotus has guaranteed they will support our  education through high school.  It's up to you to go to school regularly and try and study hard so that you can have a better life."
 "The Lotus workshops have really helped my thinking and  I want to use this knowledge and help other women in my village."
Latsamee was raised primarily by her grandparents and her father, as her mother went to work in Thailand when she was young.   Having participated in four Lotus Life Skills programmes, Latsamee wanted to use her education in ways that contribute meaningfully to her new life. As she always loved cooking, together with Lotus, they researched local cooking courses.
Every town has a local cook with a respected reputation and Savannakhet is no exception. Latsamee was able to start a five-week cooking internship under the tutelage of local chef, Ms. Mae Vanh. During her training, Latsamee learned to make an extensive array of traditional and  non-traditional dishes.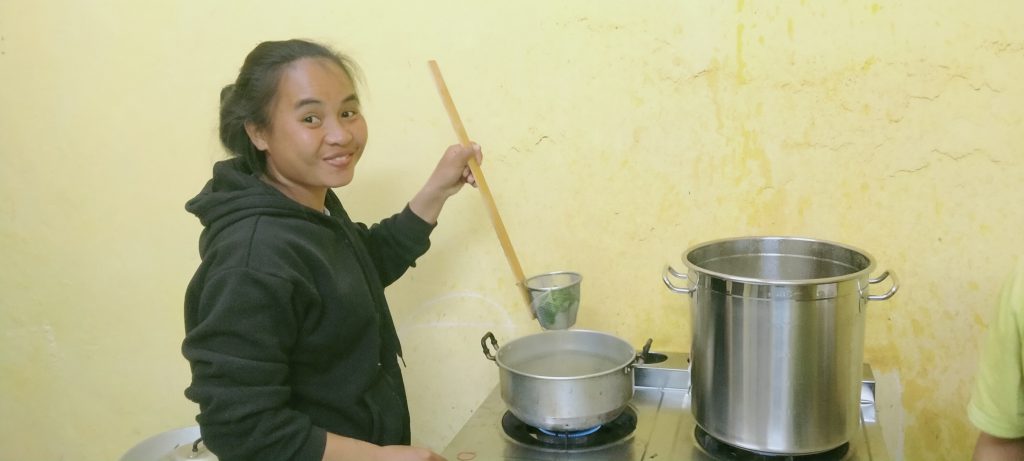 Latsamee got to put her new skills and talents to work as she supported the food preparation  for Life Skills Workshop.  She has returned to her village where she has planted many vegetables she plans to use in her recipes.  Her goal is to continue to build on her cooking skills and set up her own business   serving quality food in her village.
 She is very grateful to Lotus for giving her the opportunity to study, to attend the Life Skills workshops and learn new skills that will help her in the future.  As a bonus and a boost for her business, recognizing her ability, Lotus has employed Latsamee to provide the catering at our monthly 'Big Sister' mentoring  meetings.  Judging by the smiling faces, it looks like her business is a success with her peers.
A Generation of Strong Women
" Lotus has helped me to set a dream and believe that I can do it. I hope that I can help my sister set a dream too." 
"My mother is half-blind (she's got a really crazy white cataract on one side) and can't do much with tending the ducks and chickens. While my father worked hard, he still relied on  my sister to help with labour. When parents don't have the money to send their kids to school or girls get married early, this can cause problems for girls who have dreams to become leaders in their village or even get good jobs.
 I was so happy when the village chief picked me to be one of the first Lotus girls. Even though we had problems at home; my father spent too much money on alcohol, my parents argued loudly that it was hard to  study. I still finished school with good grades.
Going to the Lotus workshops helped me understand that it is ok to have dreams and sometimes problems come up but that doesn't mean we should stop believing. I have always wanted to study Agriculture and work with animals. Thanks to the John Schiller scholarship fund I am able to follow my dream as I have just finished my first year at university.
When I finish my course I will go back to my village and maybe I can take on a leadership role as the village chief and help other young girls follow their dreams too."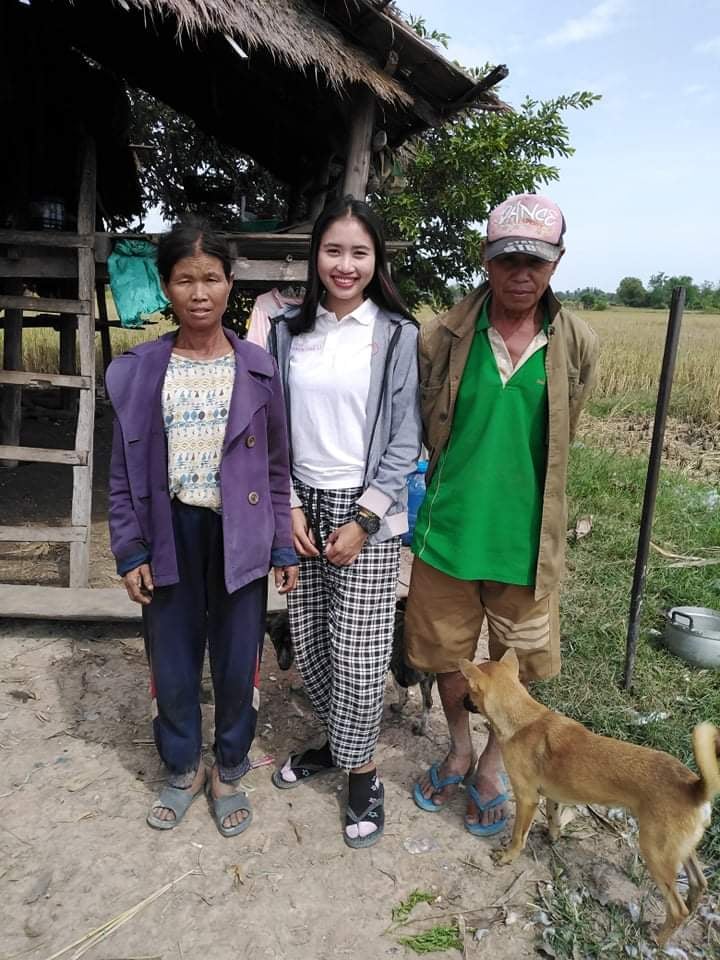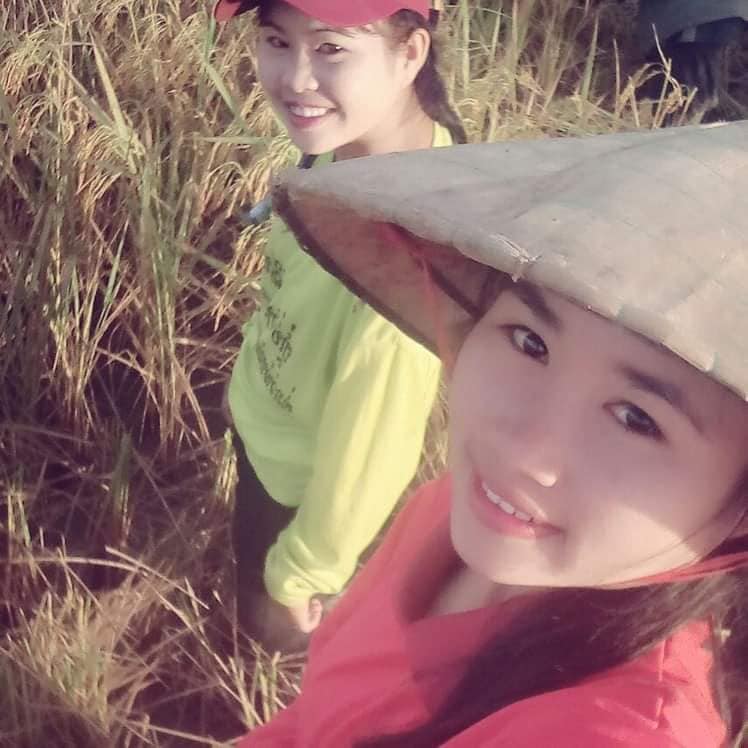 "I have a dream about working with some technology office or some computer center. If I have some available budget, I will open my own copy shop in  Yang Soung village."
Always a trailblazer and determined to follow her dreams Somphong is taking a non-traditional career pathway and studying the 3 year course of Information Technology at SVKTC.  Somphong is not deterred by the challenge that lies ahead as she is one of only five girls in a class of 21 students. 
While Somphong's mother never had the opportunity to attend  school it is obvious that she has  been a great role model and equipped her daughter with the necessary skills and determination to challenge the gender divide.
Somphong says "I want to know how to use computers for  copying and printing. I am excited about how to use various  programs with their rules.. I can copy a lot of documents for many people including their family books and other necessary documents."