Lotus Honorary Director- Laos

Dr. Phoudalay LATHVILAVONG
With an international career spanning  many decades, Dr Phoudalay is highly respected as an Agricultural researcher and advisor. Graduating from the National University with a degree in Agriculture, she then studied a M.Sc and PhD in Kiev. Returning to Laos she developed new rice varieties that supported the livelihood of  small farmers. Later, she established Thasano Station, where she conducts trials of new varieties and runs training sessions  for farmers.  As a very respected member of the Lao Women's Union, we are privileged to have  her as a founding member and  honorary advisor to  our project.
Project Advisor-Laos

Lanta KETOUKHAM
As Deputy Head of International Relations Division at Savannakhet University, Lanta knows how education can empower girls to achieve a brighter future. Growing up, she experienced firsthand the challenges  of many girls in rural areas.  Many parents do not want their daughters to pursue educational opportunities, preferring them to stay home and earn immediate income. Lanta is a respected role model for her determination for having studied at the postgraduate level in Japan, and Australia. Fortunately, we will be retaining her expertise  as she moves  to a member of our international Educational Advisory Team.
Lotus Community Officer- Laos
Touktar XAIYASAK
Toukta has been employed as a volunteer Science teacher for the past 6 years. While she waits for a full-time position, Lotus is fortunate to have her work in a part-time capacity as a Community Coordinator. Her expertise and enthusiastic approach in supporting the girls on the Lotus program at a village level is integral to strengthening our partnerships across local and national levels.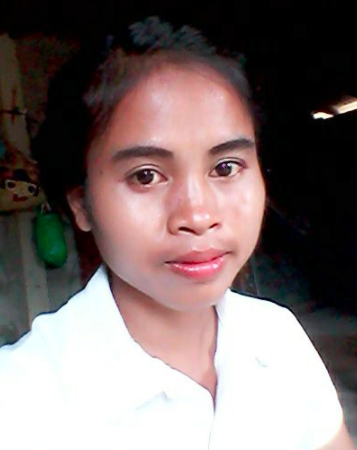 Lotus Project Manager- Australia
Cathrine HART
Cathy has a personal connection to Laos through her late uncle  Dr. John Schiller   and a habit of always volunteering her skills as a speech therapist in school; it was no surprise that Cathy was keen to help establish Lotus in 2008.  These connections proved vital  in helping us establish within the correct cultural context. Currently based in Australia, Cathy oversees the many operational tasks  of   Lotus.  A particular project that is close to her heart is the establishment of the Lotus scholarship program for both academic and vocational pathways.
Lotus Project Manager– Thailand
Dianne GAMAGE
Throughout her teaching career she has always maintained her passion for volunteerism especially organisations dedicated  to the education and health of women and children. It was no surprise that Dianne fell in love with Laos through her friendship with Dr John and Dr Phoudalay.   In 2008, with a group of friends she co-founded  the Lotus project.  Currently based in Southeast Asia, she is fortunate to have the mobility to  focus on developing and delivering Life Skills  workshops with the Lotus team.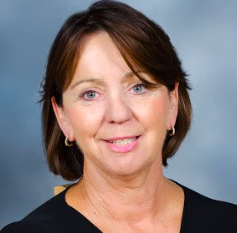 Life Skill Program Advisor
Julia ALDEN
Julia's career as a teacher spans several continents  and culminated with her working as a school principal in Italy, Bangladesh, England and Singapore.  She has also spent time volunteering as a director in a local school in Nepal.  Service has been a central component in both her personal and professional life. She enthusiastically supports a rural school in Cambodia with curriculum, strategic planning and teaching and learning strategies, and in giving educational and life skills' opportunities for girls in Laos via the Lotus Foundation.
Sponsorship Coordinator
Helen KEOGH
Helen left her teaching career in Australia  to  join the international circuit, teaching in Japan, Thailand, Laos and currently Vienna. It was during her five-year term in Laos that Helen became actively involved with Lotus helping to establish our in-country operation. She selected, mentored and empowered local personnel to ensure programme  sustainability and always operating  in a culturally sustainable manner. She manages our successful donor program which has provided  sponsorship for the current secondary students.
Agricultural Workshop Advisors

Dr. Lester Burgess
Professor Lester Burgess AM is one of Australia's most distinguished Plant Pathologists. A former Dean of the Faculty of Agriculture at the University of Sydney and has held adjunct professorships at the University of Pennsylvania and Kansas State University in the USA.  He is a recipient of the Crawford Foundation's highest award – The Crawford Medal – for his contribution to agricultural development in SE Asia, and in 2003, the government of Vietnam awarded him a national medal for contributions to rural development. In 1999, the Australasian Plant Pathology Society created the annual "Lester Burgess Awards" in his honour. On Australia Day, 2019 he was appointed as a Member of The Order of Australia (AM) for significant service to international agricultural research in the areas of plant pathology and biosecurity.
Tamara Jackson With  a background in agriculture, Tamara has undertaken applied research  in the context of agriculture and food security both in Australia and overseas. Tamara is a consultant on the Lotus scholarship programme, developing the selection criteria and  her young family personally funding the  Lotus agricultural scholarship at the University of Savannakhet, Lao PDR. She is committed to supporting the role of  women in  agriculture and bringing change to the lives of women living in rural  poverty.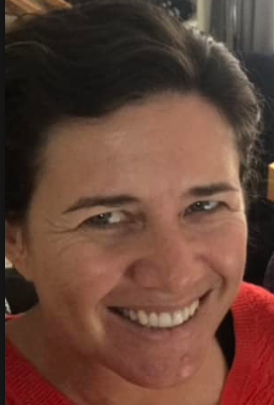 Medical Advisor
Dr Denise NESBITT
Denise  studied medicine at the University of NSW and returned home to Newcastle, recognising a need for a female gynaecologist in the area. Denise then undertook specialist training in obstetrics and gynaecology. Before moving to private practice, Denise spent 12 months in Darwin working in indigenous health, including developing the initial stages of the specialist gynaecology clinics now serving remote communities in the Northern Territory. Denise generously gives her time, resources each year as she is an active presenter  in our Life Skills workshops delivering sessions to both the girls and the mothers in the village.
Chris Chapman runs a Newcastle based web design and digital product agency called Clickk. Clickk has been apart of the team to assist with the website, social media and any IT support that is needed. Like Lotus Educational Fund, Clickk aims to drive change through positive relationships. Chris and his team use technology (including websites and custom software) to help empower and enrich the lives of the Lotus girls.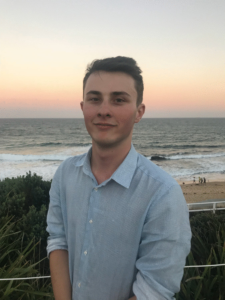 LOTUS co-ordinator- Laos Alexandria PHONSAVANH
Alex took a big leap of faith and left her comfort zone in the US for the unknown in Savannakhet, Laos. She originally moved to Savannakhet to teach English, but has since built a family there!  Graduating with an MA in TESOL and Intercultural Studies Alex has worked in a variety of urban and rural schools in Laos. Passionate about empowering young girls through education, Alex is delighted to serve as the Lotus Program Coordinator in Savannakhet. Alex is fluent in Lao and can read and write in Lao.
Assistant Lotus co-ordinator Laos
Phuangphane PHENSYSANAVONG
Phuang graduated from the University of Savannakhet with a Masters degree.