Generation Education Period
Generation. Education. Period. (GEP) empowers girls and women in  Laos, by providing eco friendly, reusable sanitary kits to those living in poverty.
Many girls & women, who are living in poverty, find life difficult when they have their period. They miss work & school and are often isolated. By providing them with eco friendly, washable GEP Kits, girls can attend school, women can work and they can enjoy their life feeling safe and protected. The kits will last up to 3 years, which will give them more money for education and for their family.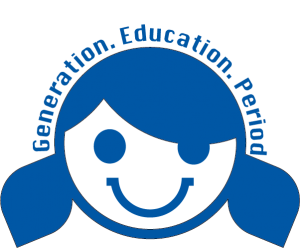 OUR MISSION
Generation. Education. Period. (GEP) empowers girls and women in Laos, by providing eco friendly, reusable sanitary kits to those living in poverty.
OUR STORY
What makes Generation. Education. Period. Special?
Imagine a room filled with girls who do not know why they menstruate or where the blood comes from that soils their clothing so heavily that they are too embarrassed to attend school. This is 2016 and we are in villages in rural Laos. With the support of  Green Umbrella  social enterprise, the first GEP  sustainable hygienic sanitary kits were sewn. The project aims to reduce school absenteeism for  girls while providing dignity to the lives of women and girls in socially impoverished villages.
After the Lotus Women's Wellness Workshop in 2016, we conducted a survey to really understand what women/girls understood about menstruation. Results indicated that 70% of women surveyed in  targeted rural areas, did not know or understand why they menstruated. They also indicated they did not have the resources to hygienically care for themselves when menstruating and this has impacted on their health, and education in different ways; most notably absenteeism from school and work.
A sustainable response was needed for all women and girls to this issue. Under the umbrella of the Lotus organization, Generation Education Period was formed in collaboration with Green Umbrella in Cambodia. Private funding was sourced and secured to commence production of a sustainable fabric sanitary kit. Initially, the first kits were sewn in Cambodia but the goal of GEP was to create two independent chapters and bring the operation to Laos as a social enterprise for local women and girls.
PROJECT OVERVIEW
Phase One
A chance introduction with John Somers, the Managing Director of DVL, a garment factory in Vientiane helped bring make this goal a reality. With 900 employees, many of whom are women, John was very receptive to supporting GEP. He generously donated fabric for 3200 kits and provided skilled machinists to produce the shields and liners. Lotus, GEP and DVL collaborated to complete phase one and bring the production of the kits to Laos.
Phase Two
When Hannah McMacken, a teacher and Lotus supporter heard about GEP she immediately wanted to help shift the enterprise to Savannakhet. Through active campaigning Hannah raised sufficient funds to shift production of the kit bags to the young machinists at Sengsavang shelter and with Hannah's help phase two was successfully rolled out in March 2017.
Production begins at Sengsavang
The success of the operation to date has been dependent on building local relationships, through Sengsavang a model supporting the work of GEP was developed and launched. A team coordinated by Madam Virith and Mr. Joe purchase contents from the local market pack the kits. Mac from Soap4Life has generously supported Lotus and GEP by donating over 200 cakes of soap for the kit bags.
Since 2008, MMG in Sepon, have supported Lotus as they work to empower girls through education. We were grateful when they provided sponsorship for the first GEP train the trainer workshop held on August 12th at Sengsavang, led by Dr. Pathoumma Vilayvong.
Thanks to the wonderful generosity of DVL, MMG and private donors, GEP is able to pay our 18 trainers a small allowance for each workshop they provide. Our trainers include members of the Lao Women's Union, Lotus secondary students and representatives of different ethnic minority groups including the Lao Loum and the Hmong.
Free sanitary kits, are provided for all women and girls who participate in our GEP menstrual hygiene matters workshops.
SUSTAINABLE GOALS
Generation. Education. Period. addresses two sustainable development goals.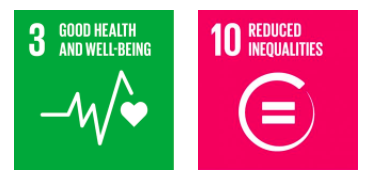 Social Entrepreneurship
GEP Workshop with the Lotus Girls
On October 24th  GEP delivered 60 sanitary kits  to the Lotus girls at Nonkalong school, in Champone District in Southern Laos. The successful delivery was facilitated by Dr Phoudalay Lathvilavong ( Honorary Director of Lotus in Laos). There is an obvious need for the provision of these wonderful eco-friendly, sustainable sanitary kits in Laos as many women and girls living in rural poverty do not have economic access to  basic health and hygiene. Hence, this greatly impacts on their daily lives; absenteeism from school and work, sickness and simply lack of awareness of female health. With a waiting list of 150 students at Nonkalong school alone, it is hoped that through this website awareness will spread about the GEP project.
Since October 2016, 500 GEP kits have been distributed in Laos  through villages and schools.  Mentors have been trained to run GEP workshops to explain how the kits work and the social, health, environmental and economic benefits.  Our sanitary pads are made from absorbent cotton fabric and have cotton wings that fasten securely around the underwear to hold the pad in place. It is hoped that the pads will have a lifespan of three years, hence the importance of the environmental sustainability factor. As many women and girls surveyed currently have no access to sanitary supplies these kits are viewed as a much appreciated necessity in their daily lives.
Working in Partnership with Sengsavang
SENGSAVANG is a small French NGO, non-partisan and non-religious organisation providing protection and assistance to victims and girls at risk of human trafficking and sexual exploitation in Laos.
SENGSAVANG social enterprise has two (2) full time dress makers and two (2) internships employed. It was a logical step to form a social enterprise agreement with Sengsavang especially as they were sourcing contract sewing assignments.
GEP values the partnership that has been established with the Sengsavang community. Mr. Joe is the Coordinator of the project and  oversees the purchase of the kit contents at the local market, maintains the record keeping and communication avenues for which we are very grateful. Through sponsorship, GEP has been able to employ the services of 12 girls who have the sewing vocational training by contracting them to sew GEP kit bags. With the generous donation of fabric from Diep Vu Laos in Vientiane and private donations of funds GEP has further contracted the sewers at Sengsavang for a further 1000 kit bags. If you are interested in supporting and sponsoring this wonderful vocational training please email Sengsavang directly.
​For more information about the good work that SENGSAVANG does in the fight to stop human trafficking please go to our website info@sengsavang.org,www.sengsavang.orgor Facebook of Sengsavang.
What's in a kit?
It only costs 10 USD, 10 AUD, 350 THB to purchase one sanitary pack for one women/girl. Your donation provides her with a life-changing opportunity, similar to what women/girls in our communities have access to every month.  Your support will allow women/girls to better cope with menstruation and continue to live their lives in a normal, dignified way.
If you would like to support our project please visit the Donate page.
Thank you from the team at GEP.